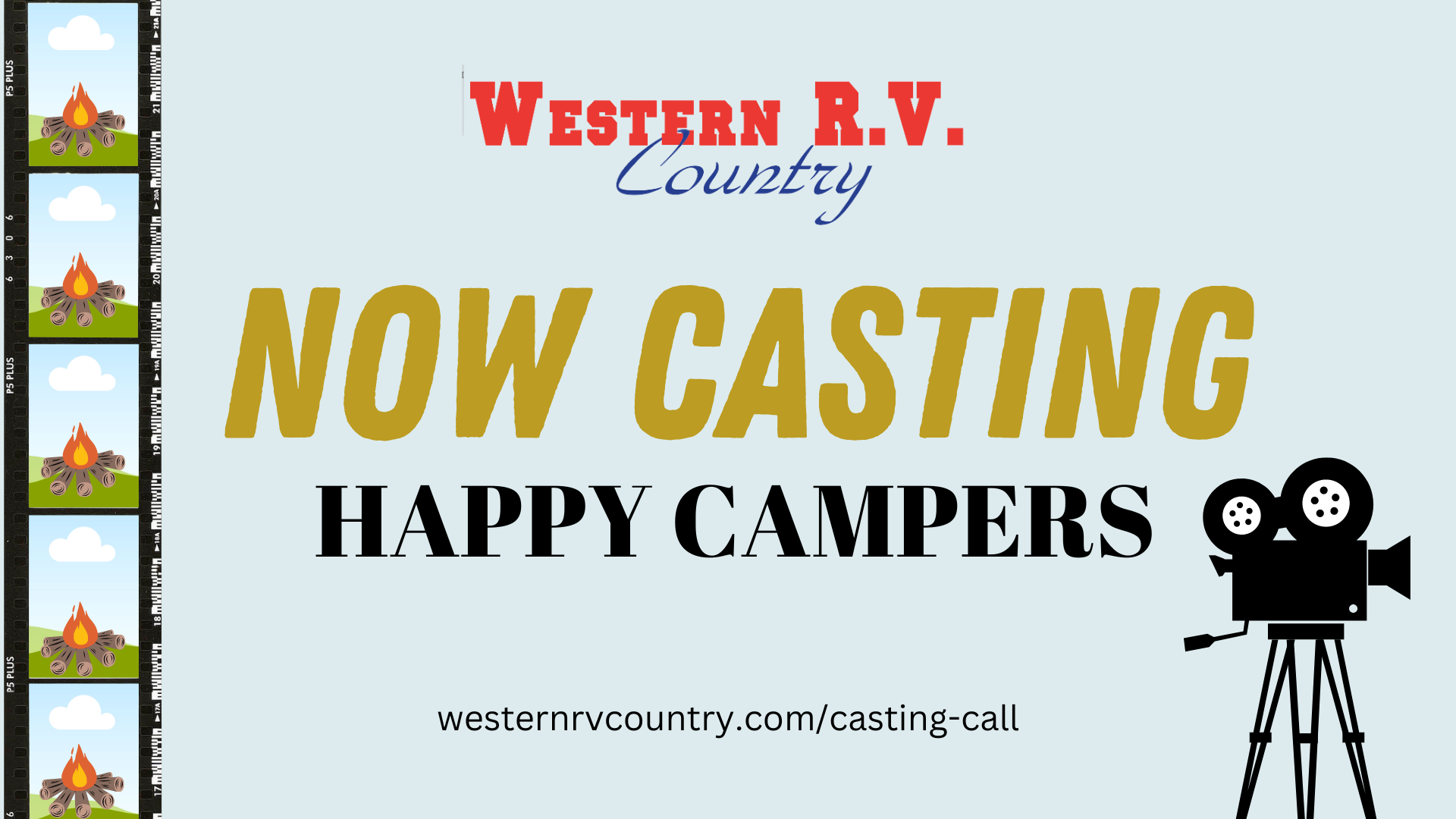 Western RV Country has partnered with MinMeg Productions Inc to produce a 30 minute reality TV sales program, the first of it's kind in North America, showcasing the RV lifestyle, the ultimate Canadian travel experience. 

The show will give viewers a first hand look at the RV buying experience with a knowledgeable sales rep who is in competition with other dealerships for the sale- creating a humorous and compelling viewing experience. 

The show will be filmed at the Calgary RV Expo, Saturday, January 26th thru Jan 29th. Stay tuned for broadcast info- you won't want to miss!


CASTING CALL: Western RV Country is looking for camping enthusiasts of all ages who are interested in purchasing a new RV in early 2023. Please fill out the entry below.  All applicants will be considered, no previous television experience necessary. Good luck!